A note from the Alligator Creek Access Committee, ad hoc committee under Punta Gorda Boaters Alliance
May 17, 2016: You may have heard recently that the Punta Gorda City Council is telling the local real estate agents that possible construction of the Bird Cut East canal may not be completed for 3-4 years.
After talking with engineer and some members of the City Council, we believe that the City's position is in the interest of an "abundance of caution".  Their interest is that no one makes a large real estate purchasing decision based on the assumption that the canal will be built.  We have not yet crossed that finish line, but we are making progress.
The permitting and engineering process, together with the equitable assessment process, as directed by the Punta Gorda City Council, has recently begun.  The City is in touch with the property owner.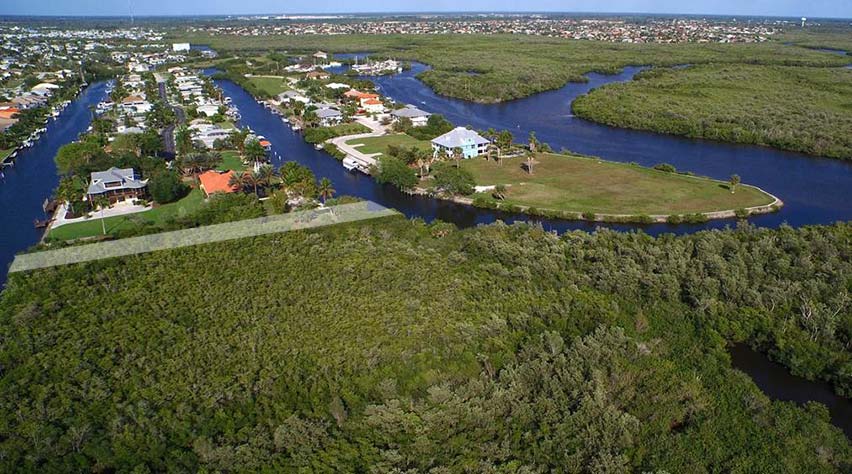 In our conversation with the engineering firm, HWA believes they will complete engineering plans and permits within 18 months. But again, in the interests of abundant caution, they were allowing 660 days (22.5 months).  After the completion of the above processes, if permitted and authorized by the City Council, the construction process is expected to require about 3-5 months.
The Council will weigh in again at the completion of all the preliminary work and will authorize the construction.  City staff members are monitoring the progress and are reporting to the City Manager and City Council on a regular basis.
We ask that you continue to work with your City Council representatives, thank them for their previous diligent work, and encourage them to work towards the eventual completion of the project.
After all, Punta Gorda is a boating community in a boating paradise!