Jay Buckley Memorial  |  By-Laws Update  |  Legislation to Watch  |  Meeting Agenda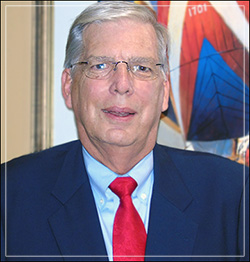 March has started out very windy and very warm.  I hope all of you are out enjoying this beautiful weather, although some days we could use a little less wind.
Last month I was able to attend the memorial for Jay Buckley.  I hope all of you were able to get by and pay your respects.  I found the memorial very moving and enlightening.  I had only known Jay for a short time and my view of him was only through the lens of The Boaters Alliance.  At the memorial I, along with many others I suspect, was made aware of what a talented and well-rounded person he was.  He was not only the president of our association but a father, a sailor, a captain, an avid skier, and many many other things.  I know that many people will feel his loss.
The bylaws committee has completed its work and voting members have or will shortly receive a copy of the revised bylaws and the articles of incorporation which, in part, guided some of these revisions.  The focus of the committee was to clean up the language so the bylaws would not be confusing or difficult to interpret.  They have essentially remained the same except for the addition of a 5th member of the board of directors.  This is required as stated in our articles of incorporation.
The legislative session in Tallahassee is about to kick off.  Once again there are a number of bills being proposed which will impact us as boaters and the marine industry.  A few of the bills currently being proposed are:
HB 1227
This bill places restrictions on minors under the age of sixteen operating a vessel over 10 feet.  In its current form these minors must  have adult supervision.  I have been informed that this bill will be modified to exclude sailboats.
SB 1338 / HB 7043
These bills address derelict boas but also introduce anchoring restrictions and give local governments the authority to restrict anchoring.  This is a bill we need to watch.
The March General Meeting is next Thursday, March 16th at 9AM.
Below please find the agenda for the meeting:
I.          Call to order

II.          Bylaws committee report, Chuck Millburg/Mary Dorey

III.         Election of 5th Director

IV.          Alligator Creek Update, Bill Stamp

V.           City of Punta Gorda Update, Cathy Miller

VI.          Marine Police, John Kennedy

VII.         Membership dues, Chuck Millburg

VIII.        Weather Station Update, Ron Jones

IX.          Advertising on Web, Chuck Millburg/Candee Guilck

X.            Legislative Issues, John Welsh

XI.           Old Business

XII.          New Business
John Welsh,
President
Punta Gorda Boaters Alliance